This is a growing list of the books I own and borrow.
If your interested in more info or would like to buy click on the picture for a link to BN.com.
Jan Eaton's 200 Crochet Blocks.
A great reference with loads suggestions for color and design combos. Perfect for any lover of the granny square who wants to branch out.
201 Crochet Motifs, Blocks, projects and ideas by Melody Griffiths
My favorite part about this book is the alphabet that is great to add names to baby stuff. Also lots of cute ideas.
Twinkie Chan's Crochet Goodies for Fashion Foodies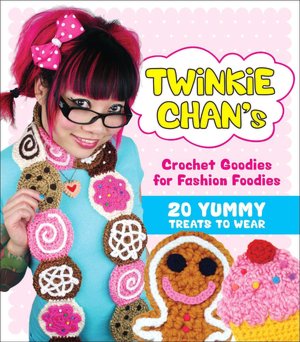 This book rocks! I love all the super cute projects. Her site, which has links to her blog and Esty shop is
http://twinkiechan.com/
.